Self-discipline
It often seems that others achieve their goals faster and more efficiently than you do. They appear more organized, have a higher level of motivation and can therefore persist in unloved tasks over a long period of time, such as playing sports, learning, organizing or completing a job . Those who cannot do this are considered undisciplined.

A lack of self-discipline is by no means a bad character trait, but simply a lack of skill that can be learned like many other skills. Surprisingly, how intelligent or talented someone is is much less important for their successthan the ability to discipline. This text gives practical tips on how each discipline can learn and reveals why this word is wrongly associated with a high expenditure of energy and time.
What is self-discipline?
By definition, discipline is made up of two key factors:
Willpower (= volition) and perseverance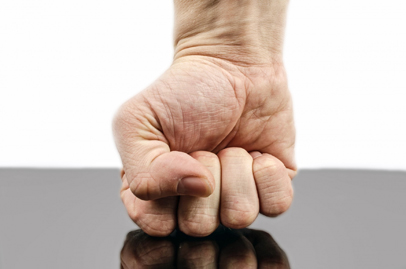 Self-discipline is therefore the ability to assert one's own will against resistance, even if this takes a certain amount of time. Understanding this is very important for people who still lack this ability. It's about getting a bit closer to your own goal and not trying to meet someone else's will. With this knowledge, the motivation for self-control becomes much easier. Ultimately, self-discipline is a form of self-management that can help you get closer to a chosen goal.
Why is learning discipline so important?
Discipline has such a bad reputation because it is thought to be an effort imposed on children, for example. The brain immediately connects terms such as "disciplinary measure" or "discipline" with this word – measures imposed from the outside that often still have a taste of violence or at least coercion. On the contrary, discipline can be very liberating and it has another great advantage, as several studies show:
Der Marshmallow-Test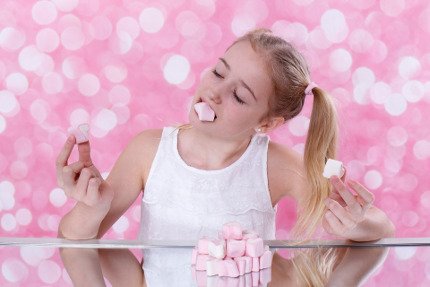 The marshmallow experiment by Walter Mischel was a test of self-discipline in children. A marshmallow was placed in front of them with the prospect of another one, should they manage not to eat the first one for five minutes. As expected, the result was two groups: the patient and the impatient. The experiment participants were accompanied in their further résumé and the following insights were gained:
The impatient had become indecisive, jealous, and insecure personalities whose academic performance was worse than that of the comparison group.
The patient, on the other hand , were more confident , had more stable relationships, were healthier and were better able to deal with setbacks in everyday life.
► The ability to postpone a reward (= self-discipline) made these participants more successful personalities.
The experiment of impulsive reactions
In another test in 2005, psychologists checked a group of 300 adolescents between 13 and 14 on their impulsive behavior. It was tested to what extent the students complied with the rules and adjusted their behavior accordingly.
► Here, too, the results showed that those who had better control over their reactions were more successful because they were less likely to be absent from class and were better able to improve their performance
► Additional IQ tests revealed that the children achieved these results completely independently of their intelligence. The only difference was their ability to self-discipline.
As psychology shows, self-discipline should not be understood as an imposed measure, but as the basis for your own success. Studies even show that this ability can affect people's prosperity and health. A happy and fulfilling life is based on working with willpower on your goals and maintaining perseverance.
Train self-discipline in everyday life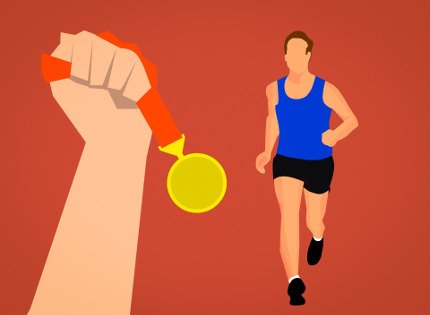 Obviously the way to the goal is connected with a certain time management and the power to motivate yourself. But how exactly do I learn self-discipline? First of all, you should be aware that discipline must be built up bit by bit. Similar to building a muscle, self-control must also be trained.

Conditions for a promising self-discipline training:
Perceive the training as an experiment.
Do not approach the task too hard.
Seeing construction as a process that takes time.
Do not build up unnecessary pressure.
Don't count on perfection.
See yourself as the only enemy.
Those who have little or no self-discipline usually go through several individual phases in the learning process. Basically, however, it can always be observed that everything gets worse before it improves. Bridging this dry spell is one of the crucial steps on the way to more self-discipline.
How can you learn self-discipline?
Learning self-discipline is not magic, it is possible for everyone. Completely regardless of its character, intelligence or other requirements. The following self-disciplining measures can be taken on the way to a self-controlled everyday life:
Find your own driveSelf-discipline, as the name suggests, is not extrinsic motivation, but should come from everyone. It is therefore important to keep your own goals in mind:



Why do you want to achieve something?
Do you really have intrinsic motivation?Only those who recognize a long-term meaning in their actions will be able to carry out the task.

Set realistic goalsThe shadow of a tree doesn't grow overnight either. Many people fail because they want to achieve them immediately. Realistic goals are those that do not frustrate, but bring you a little bit closer to the big goal, e.g. to sit at work for ten minutes longer than originally planned – but not to spend the whole evening in the office and with the view to want to do it now "always like this". If you feel inner resistance when setting your goal, you should adjust it until you have a good feeling about it.
Expect realistic resistanceNobody reaches a goal without obstacles. Those who want to remain self-disciplined should not throw such a setback off track. This works best if you have already considered all possible resistances:



What is the biggest obstacle?
When and where is this obstacle most likely to occur?
Can the obstacle be avoided?
What possible reactions are there to this resistance?Expecting the worst failure prevents you from being surprised by an obstacle at the crucial moment and therefore questioning the whole objective.

Turn a big goal into many small onesThe marathon runner also did not start to run 42km. A big goal is best reached on small stages. These are not only more realistic, they also create success experiences that motivate you to persevere.
Reward yourself for successAnyone who has completed a section should give themselves positive feedback for it. There are not always people around you who offer praise, so it makes sense to give yourself this appreciation . Because praise not only demonstrably motivates, it also leads to the fact that the praised set higher goals and feel more committed. The prospect of a reward can also increase the fun factor. It should be noted that this praise does not conflict with the actual task, for example rewarding yourself with a burger for a successful diet week.
Create a schedule"Sometime" is known to be the sister of "never". If you want to start jogging, you shouldn't say: "I'll do it if it fits." Instead, you should set a specific date for it. This makes it more difficult to postpone it and hopefully a guilty conscience will set the necessary motivation in motion.
Connect things togetherIt's easier to do something that's on the way anyway. This fact can be used in self-discipline training by combining a new task with an old one that you have to do anyway. That could be jogging to the mailbox, for example, because the mail has to be taken away or learning a new language by practicing vocabulary every day while brushing your teeth.
Know your own prioritiesSometimes tasks overwhelm you, which would not have been urgent at all, but which clog your own schedule. Therefore, planning and prioritizing is an important skill in learning self-discipline. To-do lists can be helpful, but also classic methods from time management, e.g. the Eisenhower method: Differentiation of tasks into four areas:



Hurry & important
Hurry, but unimportant
Not in a hurry, but important
Not in a hurry & unimportantThis differentiation between urgency and importance can already help to better understand the tasks that are now pending.

Eradicate distractionsThe natural enemy of self-discipline is distraction, and this is everywhere today. Whether Internet and telephone at work, unhealthy snacks or open cigarette packs in the apartment – one is quickly tempted to give up self-discipline and go the easy way. But actually all these distractions are easy to get rid of, you just need the will to do it, for example



Switch off the sound from the cell phone
Block certain Internet applications, such as Facebook or Youtube
Discard cigarette boxes
Stop shopping for sweets or unhealthy snacks

Always keep the goal in mindWho knows what he's doing something for, prefers to do it. That is why the visualization of goals is a decisive motivating factor. Questions such as:



How do I feel when the task is done?
How do I reward myself after work?
What would I feel if I didn't reach my goal?

Find the right rhythmEveryone has their own organic rhythm. Acknowledging this is one of the most helpful tips for learning self-discipline. People who work against their ability to concentrate, their metabolism and their organ activity can only lose. On the other hand, the healthiest and most efficient way is to know your own work phases and to divide up the tasks of the day accordingly.



Early or late risers?
Would you like to be nocturnal or would you prefer the first sunbeam at your desk?
Exercise on a full stomach or would you prefer an empty stomach?This list could go on. After all, the questions that each individual has to answer for themselves are just as individual as the daily rhythm.

Get goingThe power of habit should not be underestimated: anyone who has eaten a cereal with fresh fruit for breakfast every day for three weeks will be much less likely to ask for an omelette with bacon on the 22nd day. The longer you do something, the easier it is. Therefore perseverance is always rewarded. At first it seems as if the agony is the same every day, but the truth is that the one who turns a challenge into a habit outwits his own spirit.
Find a role modelNothing is more motivating than someone who has already accomplished the task at hand. Therefore, you should choose a person whose objectives are identical or very similar to your own. Here too the following applies: Comparisons to character traits should not be used as excuses, eg "He could do it much easier, he is simply smarter than me." To get rid of such mental obstacles from the outset, it is better to agree Select a role model that also comes close to your own personality image. Even someone who, like yourself, is just starting out can become a good companion for the long distance.
Let people talkEvery self-discipline can be stifled by outside doubters. Sometimes it is well-meaning comments from family, friends or acquaintances that trigger skepticism and can bring down an entire motivation building. As good as these people think they know you, there is nothing better than teaching them better.
Complete tasksEven if some people seem to be real displacement artists: unfinished tasks no longer get out of your head. In order to go further and be able to move on to the next task, it is crucial to draw a line in the subconscious. This releases motivation for new goals.
Install time-outsNo one is permanently motivated. In order to prevent stress , breaks should be built into the motivational plan. This is based on the conviction that self-discipline means freedom, not compulsion. These breaks can be small interruptions of a task or whole days, so-called cheating days, on which other rules apply. With the so-called tomato technique, which calls for a 5-minute break every 25 minutes, you can take a deep breath, for example, for those who have lost the pleasure of working through persistence.
Discipline = The key to happiness and success
Discipline is THE driver for success. If you want to achieve something in life, you can't do without discipline.
And I'm not just saying that, it's actually scientifically proven. There are studies that show that discipline is much more important to your success than intelligence. Even more important than talent!The Beatles, for example, rehearsed for hours every day and played EVERY EVENING in front of an audience for years before they became famous.
And Michael Jordan , perhaps the best basketball player of all time, once said about his success:
" The only thing that differentiates me from my opponents is that I have thrown 1000 times more than everyone else … "
So you see – talent alone is useless. Only those who really approach their tasks in a disciplined manner will only be successful in the end .
But now the good news:
Discipline is NOT innate. Discipline is also not inherited.
Rather:
Discipline is being trained! Every day. In a few simple, small steps …
And I will tell you exactly how this works:
The secret to more self-discipline
Now I want to show you exactly how discipline works and how you can approach your things with a lot more self-discipline from today …
First, please make the following very important point clear:
You are already disciplined! You already have all the self-discipline you need to be successful!
" Please?!? "Are you maybe thinking right now?
Let me explain:
You get up every morning, you go to work, school or university, you feed the cat, go out with the dog, water your flowers, brush your teeth, take out the trash, check your emails …
You need discipline for all of this. And as you can see, you already have it. However (so far) only with things …
that you are used to
that you enjoy
or where you know what you're doing them for!
These three points here are ULTRA important!
Because if one or more of these points are met, then the rest is usually very easy for you!
Small thought experiment:
Think back to things in your life that haven't gone so well so far. Where you had to overcome yourself like hell every time to tackle them. Wasn't it exactly the case that at least one, if not ALL, of the above three factors were missing? It was probably like this …So the secret now is to make sure with EVERYTHING you want to get used to (or get used to) from now on,
that it becomes a habit or
that you know exactly why you are doing it
My following tips will now help you to tackle ALL your projects with fun, to make them habitual or to fill them with meaning that the rest is super easy for you …
Here we go:
The 10 golden tips for maximum self-discipline
Tip 1. The sandwich trick – tackling difficult things with ease
As I said above – what we are used to is easy for us. We don't think much about it anymore but just DO it. It does not cost us new conquests every time because our brains need much less energy for familiar things.
There is now a simple trick to do new things much faster and easier. And it goes like this:"Sandwiches" your new, good habit between an old or bad habit.
Link them to what you already do regularly anyway!
Small example:
I myself wanted to get fitter and feel more comfortable in my body. So I decided to ALWAYS do a few squats or a mini-relaxation exercise whenever I go to the bathroom .
Do you see how that works? Great!
Here are a few more ideas:
Do you want healthier food? Add the sweets to the fruit … if you want to snack, eat something healthy first and THEN the chocolate – or leave them out 😉
Do you want to do more sports? Put the running shoes next to the garbage … if you take it out anyway, you can run a round
Do you want to learn something new? … for example a foreign language – put the book on your pillow … learn 3 words every evening (after a year you can learn over 1,000 new words!)
Do you want to go through life more relaxed? Place the yoga mat next to your bed … so you practically "fall" on it when you get up
Do you want more peace of mind? Pack the meditation pillow in the bathroom … you go there to shower and brush your teeth anyway, then you can meditate for 5 minutes
All right. You understand the concept. Now it's your turn!Think about which habit you want to get used to or get used to and what you can link it to.
And then put it into practice immediately!
For example, if you want to read more instead of watching TV, bring the remote control NOW to a remote corner of your apartment and place a book on the coffee table instead.
Find a link for your own personal topic and " sandwich " it between existing habits.
And I promise you:
With this method, you will automatically outwit your inner bastard and make it much easier to tackle your new habits.
Tip 2. Always start small
It is extremely helpful to start as small as possible.
Why?
If we plan too much right from the start, it often overwhelms us. Then we either let it go again or we don't keep it up permanently. Remember again: In order for you to do something in the long run, you MUST have fun!Here is a practical example from my own life:
When I first started running, I ran exactly 200 meters.
Yes, you read that correctly. Two hundred meters!
Why didn't I start with a kilometer? Because that would have completely overwhelmed me! I would have had to torture myself to do it and the next day it would have been extremely difficult to get going again. After a week at the latest I would have lost my appetite and I would have stopped again (which is one of the biggest mistakes people make when they want to get sportier – they overexert themselves and then stop prematurely …)
Instead, I ran as far as I could. 200 metres. Then I stood panting on the roadside like a walrus suffering from asthma …
But, you know what?
It was fun and I wanted to do the same thing the next day. Then I even managed 600 meters. That was MUCH MORE fun. I was so motivated to improve myself a little bit every day that after 2 months I was able to walk 3 kilometers!
So my friend – in small steps to the goal. This is the way!Your action step:
Take your own plan NOW and think about which first small step you can start TODAY, so that it is fun and not overwhelming you.
– Do you want to meditate? Start with 5 minutes a day.
– Do you want to eat healthy? Start with a "healthy eating day" per week.
– Do you want to be sportier? Do a push-up for a week, then two for the next week and so on …
Here you can get even more tips for maximum motivation and perseverance: Perseverance: 5 tips to stay on, even when it's tough
Tip 3. Focus on your goal – the mental image technique
Goals are extremely important for a successful life. If you see no sense in what you are doing, you will soon give it up again because of the lack of long-term motivation.
Many people have no clear goal.
They don't know WHY they actually want to do something… and therefore don't stay with it for long.
It is therefore extremely important that you find out exactly why you want to do something . Be clear about your goal!
For example, do you want to do more sports …
to get physically fitter?
Or to look better?
To get recognition?
To have a balance to your work?
What is the goal? Find out. Find your motivation behind it and write it down best. So you can always remind yourself of your goal when you run out of time.When you have found your destination, visualize it every day.
I recommend the technique of mental images:
You take 10 minutes a day (preferably in the morning), close your eyes and imagine as intensely as possible how you have achieved your goal.
See yourself … and most of all FEEL how it feels when you have achieved exactly what you want to achieve.
Really do it EVERY day. You will notice that you are immediately in a completely different state afterwards and have a lot more desire to do something for your goal.
Tip 4. The right time – Find your "wedding time"
Everyone has different phases of performance during the day. These differ from person to person. There is, for example, the morning muffle who has difficulty getting up at 5 a.m. but who can then work productively into the night. On the other hand, it's easiest for me in the morning to work through things …So it is important that you find out for yourself when certain things are easier for you and then do them EXACTLY THEN.
Don't torture yourself to go running every morning just because "everyone does it". If you feel much better in the evening or during the lunch break, then just run!
You will see that things are much easier for you at the right time.
Tip 5. The rhythm is the key
The right rhythm is also important to carry out your project regularly and permanently.
As already said – we are used to the familiar. If you only do something once a month, it won't become habit quickly. Even if you do something very irregularly, your brain has a hard time making it a routine.
You always have to motivate and overcome yourself again and again .Find a regular rhythm that you will then maintain.
You can try out a little bit at first, how it suits you best:
Meditate daily, exercise twice a week, eat healthy every Monday, read every other day instead of watching TV … find your perfect rhythm.
And then: keep it!
So you quickly help yourself and your brain to a new habit that no longer requires discipline. Once you have reached this state of lightness, you can of course increase the rhythm if you like.
Tip 6. The throwaway trick – resist temptations easily
"Don't tempt me" is the saying …
And we all know how easy it is to be distracted or seduced by things that feel much better than the new resolutions. Be it the chocolate that is still in the kitchen cupboard, the box of cigarettes in your handbag or the cozy sofa instead of the fitness center – as soon as we have these options within reach, it will take a lot more effort to resist them.Therefore make it easier for you:
Throw away everything you want to do without. Remove the sweets, cigarettes, and anything else you want to get rid of from your surroundings.
Please also ask your family, friends and colleagues to keep these things away from you in the future. "Out of sight, out of mind" is the saying.
And so that you don't have to remove your sofa to go to the fitness center instead, I have a special tip:
Put your sports bag in your car in the morning and drive to sports DIRECTLY after work. This way you won't even be tempted to make yourself comfortable at home. You do that AFTER the fitness center 🙂
Tip 7. The commitment tactic – get help
Sometimes we alone do not manage to defeat the inner bastard. We quickly find excuses to be undisciplined. Nobody notices …
In this case, outside support is extremely helpful. Family or friends can encourage us, motivate us or just "kick our asses".Find an ally today and let him know about your intentions.
If you've made a date to go jogging with a friend, you won't find excuses for not going for a run today …
It's a lot easier if you practice healthy eating with your partner, than if they sit in front of you with pizza or kebab every night while you eat your salad.
The more people know about your new venture, the harder it will be for you to give up. Because then you would have to justify yourself to everyone. Stupid feeling.
On the other hand, everyone will ask you regularly about your progress, which you can then enthusiastically report on. DAS feels good and gives you an additional motivational kick.
Then you are proud of yourself AND get confirmation from outside.
Tip 8. Reward yourself – regularly
It is very important that you reward yourself for every little step. This keeps you motivated and the whole thing is just a lot more fun. The prospect of the next reward is often a stronger driver than the big, distant goal.Do it now:
Take a piece of paper and a pen and write down what you want to be more disciplined with tomorrow and what you will reward yourself for.
For example:
"I will be doing 15 minutes of sport every day from tomorrow and as a reward I will go to the sauna on Sunday!"
So be very specific about what you're doing well when you've reached X or Y.
See that the time until the reward is not too long. Celebrate small stage wins regularly on the way to the big goal.
Tip 9. With breaks to the goal
Being really disciplined is never fun in the long run. You will then feel stressed and run the risk of losing your lust and throwing your plans away completely.
Therefore:Treat yourself from time to time an exception. Take a rest. Relax yourself…
Plan your break right from the start: note the appointment on the calendar. This helps you not to get weak all the time.
Write what you treat yourself to and then look forward to it. You will be amazed how you enjoy this little break. This gives you an enormous amount of energy to be disciplined on the other days.
Here is an example from my life:
I have decided to eat healthy. But I allow myself one so-called "cheat day" per week. Every Sunday I eat everything I feel like doing. You don't believe how much I look forward to it every time! This helps me enormously to be disciplined on the other 6 days and to withstand the many delicious culinary temptations.
( Small note: There are, of course, no exceptions to addiction issues such as smoking. Here the risk is too great that you will immediately revert completely to your old behavior.)
Tip 10. Stay tuned – the famous 21 day rule
Scientists have found that it takes our brain at least 21 days for a new habit to "settle in". A kind of routine only arises after 21 days.
Imagine your brain like a jungle. There are a few well-trodden paths that you can easily walk along.
However, if you want to explore a new area (= acquire a new habit), you first have to fight your way through the thicket. Only with time will a new path emerge there and it will become easier again …
It's the same with our habits.So it's really important to stay tuned for at least 21 days
Don't give up on your plan after a few days.
Once you've got through the 21 days, you don't need as much energy to tackle the matter. And therefore not as much discipline anymore. You just do it because you are so used to it!
Top performances do not fall from the sky. They have to be worked hard. This requires discipline and willpower. FOCUS online expert Michèl Gleich spoke to former top athletes about their secret of success.
Sport often means endless passion, great strength and a lot of courage at the same time – especially if you hurry from victory to victory and your performance increases steadily. It is not uncommon for the less good experiences to hurt, which can also shape everyday sporting activities. Nevertheless, these supposedly negative moments are necessary for individual, athletic success and also for general, entire life. Indispensable. Crucial.
What is the difference between a very strong and a less victorious athlete? Why do some athletes make it to the top of the world and even stay there for several years and others already despair at the proverbial first stone that is in the way?
Tips from top athletes
As a trainer, I want to shed some light on the situation today and let two strong women have their say, who I was allowed to train myself. Both have shaped their respective sport for years, dominated and achieved a lot – but still have both feet firmly on the ground: the double Olympic champion and multiple world champion in biathlon Andrea Henkel (now Burke) and Regina Halmich, who have been unbeaten for more than twelve years and 46-time world champion in boxing .
As an active professional athlete, Regina Halmich went to her limits almost every day and often beyond. For them, this is what distinguishes a top athlete: "If you stop when it hurts, you won't succeed. You need a lot of mental strength and discipline for that. "Even now, after her career, she still trains regularly, but not as doggedly as before, because health and well-being are now the first priority instead of the World Cup belt.
Hard work is the basis for success
Regina confirms to me what I know as an athlete and trainer and that I have experienced with other athletes in many training sessions: There is no miracle pill for success. Hard, continuous and honest work are the winning keys. I can assure you that every top athlete you know and maybe emulate works very hard for success. Behind every medal, every cup and every podium are years of training and hard work. Forget all the meaningless 3-week fitness programs that promise you maximum success in no time. All nonsense!
Success is not something that just happens. No, success is learned and trained. Day after day. Year for year. Of course there are motivational tricks that help to push the boundaries further in order to ultimately be successful. For Regina, it was above all a simple but infinitely strong anecdote that spurred her on to top performance: "I always imagined my opponent how she would like to take my World Cup belt away from me. The thought always troubled me, but at the same time spurred me on to top performance. "
"Always fully committed"
Andrea Henkel is now 40 years old, is now called Burke and lives with her husband Tim – another successful American biathlete – in the USA. In 2014 she ended her unique career but is still as fit as ever. Andrea recently completed her first marathon run. In 3 hours and 8 minutes!
We often talk to both of them after their joint training sessions about their success in all the winter areas of the world and their constant motivation to always do their best. "It was and still is important to me that when I look back one day, I don't have to blame myself. At the age of 85, I don't want to reproach myself for not having tried at least one or the other with full commitment. I have had this motto in me since 2004 and after two bad years it has brought me back to the top of the world and even higher than before. "
set goals
This shows us how enormously important it is to set goals again and again – in sport but also in life. Without goals we lose focus on the essentials and go astray through everyday life. If you keep setting new limits and goals in training – physically as well as mentally – you will inevitably have these positive experiences in many other areas of your life. There are no limits, just individual levels. You must not stop there, but must continuously try to go beyond them. Step by step towards your goals. Always ready and focused.
Unfortunately, many hobby athletes but also athletes set the goals too high every now and then and are frustrated if they are not reached immediately. A successful athlete thinks and acts step by step, because success is a staircase and not an elevator. These are virtues that can easily be applied to all other areas of our lives.
The correct and, above all, positive attitude to the goals you set yourself is extremely important. Regina says: "The best prepared body is of no use if you have no faith in yourself. Therefore the mental aspect is extremely important. Anyone who doubts loses! "For Andrea Burke, practical training and mental strength are also the most important components for long-term success:" You can still eat well and be mentally strong, if the body is not trained, you come not far. In high-performance sport, of course, nuances often decide, and then the mental strength comes into play, which can play an important role in shooting, especially in biathlon. If you are well trained, it is often the last stop that decides whether you are still on the podium or not. "
Defeats are part of it
What can we learn from these two strong women? Go your way to the end and don't let external influences distract you from your goal. Of course, it can't always just go up. Defeats are also part of it. This applies to sport but also to life as a whole. "I have learned from my life as a competitive athlete that setbacks are part of the fact that they can even be very good. My two worst years, 2003 and 2004, were also my most valuable, "says the former biathlete. This attitude of the biathlete also shapes my own life. Often you have to lose to learn how to win.
I firmly believe that it is above all the difficult moments in all of our lives that ultimately determine success and failure. In sports. In the job. Every day anew. If something runs "smoothly", then we can embrace the whole world and many things come about almost automatically. But we especially win in times when things are not going exactly as we had imagined. If, for example, the muscles hurt during training, you keep falling and this small voice in your head tries to persuade us to give up. Then, exactly then the other voice becomes louder and says: "Get up! Hold on and always believe in yourself. "
The strongest winners are those who always stand up with their hearts in their hands and never give up once they have lost. It is not important how big the first step is, but in which direction it is going. Whoever fights can and may lose. But whoever stops fighting and believing forever will never win. No matter whether world champion or amateur athlete.
In our day and age, in which individual sports are increasingly viewed and used as a marketing tool, we should try to recognize the essentials again. It is not about presenting the latest, greatest, brightest and most expensive training clothes, but rather through sport to develop a positive feeling for yourself and your own performance. Then we won. The main motivation of the multiple boxing world champion for sport is simple but absolutely crucial: "Discipline, respect for other people and passion in all areas of life should always come first."
You must have worked really hard for success in your life. Were you satisfied and proud afterwards? There are few things in life that make you so happy. Especially if you have achieved it through hard work and perseverance. But often enough you hear: " I can't do that, I'm just not disciplined enough for it." Also from you?
Honestly – that's an excuse ! Lack of talent and knowledge can almost always be compensated for by willpower and self-discipline  . If you can do that, you will achieve your goals. Goals, such as exercising regularly, losing weight or spending less money. The typical New Year's resolutions …
Perseverance, self-discipline and willpower – virtues with a bland aftertaste
Willpower, perseverance and self-discipline – the topic in this article sounds anything but sexy and exciting. But why actually? If you really want to achieve a goal , you cannot avoid these virtues.
Perseverance means holding out even when things are not going well. If you don't want to throw the shotgun at the first obstacle, you need this staying power . And that in turn requires discipline.
Your willpower is limited, that's the bad news. The good news is that you can train self-discipline and thus increase your willpower. And without willpower there is no endurance and without endurance there is no achievement of goals . There is a famous experiment on the subject of willpower.
Psychologist Walter Mischels * gave four-year-olds the choice of either eating a marshmallow immediately or waiting for a while and then getting another marshmallow as a reward. So far – so logical, but the amazing thing about this experiment only became apparent years later. Anyone with more willpower at a young age was more successful at school and in life later.
This shows that you have to be strong enough to control your desires and emotions in order to be successful in the end. And completely independent of any talent.
What is against your goals?
But why don't we humans achieve our goals? In a nutshell, there are three main things:
Impatience
You want to achieve something? Then it has to be immediately. In many cases, however, this is not possible. Your impatience is your damper. The American book author Malcolm Gladwell analyzed in his bestseller " High-flyers: Why Some People Are Successful – and Others Not " and found a commonality. Everyone needed about 10,000 hours of practice to master something. 10,000 hours! So you can't do anything right away!
Distraction
One of the main problems in modern times. The Internet is omnipresent and there are endless entertainment options available to us at any time. All things that distract you from your current focus . And those that consume you and don't let you take action. The best example is television – we sit on the couch and look at the telly while the time is running out in which we could realize our ideas and dreams.
Halves do not do it
Do exactly one thing , but do it correctly and 100%. You cannot dance at all weddings at the same time. I know the problem only too well. You have a hobby here, there is an idea and you can do many things at the same time. But none of this is permanent because the first obstacle stops everywhere.
What do you need for more self-discipline?
The previous section identified the things that stand in the way of your goal. But what exactly does it take to get more self-discipline? Here, too, there are three main points that matter.
Clearly defined goal
You can't say it enough, but you will never get there without a goal . But be careful – is it really YOUR goal? Do you want to achieve this because it comes from within? A goal is only clearly defined if you answered the question of why. Only then will you subconsciously set the right priorities.
Take responsibility for your actions and actions
"The circumstances prevented my success." Is it really the circumstances, or was it rather you who made the circumstances? Of course, we all live in addictions – be it in the family or at work – and in most cases that's a good thing. After all, man is a social being. However, one person in particular has the greatest influence on these dependencies – YOU . Everything you do is your responsibility and not that of others.
Self-motivation through partial successes
If you have a big goal in mind, one that you cannot achieve in a few weeks or months, you need partial successes. Check regularly that you are still on the right path and then reward yourself if you are. These small rewards keep your motivation high and bring you closer to your success step by step.
So you can train your self-discipline – a little exercise
But how do you get more self-discipline. Again, you can only improve with perseverance. A small exercise helps, which you should practice several times a week and do regularly.
In the evening, set out a (small) plan of what you really want to do the next day. It should be something you don't like to do and therefore like to postpone.
It is important that you write it down.  This writing down is like a contract with yourself. Besides that, you can go one step further and inform your partner or friends about your project. This also increases the pressure.
Reward yourself. When you achieve your goal, you should definitely reward yourself. Don't make it a big deal, it should be something small – a piece (!!!) of chocolate, a beer after work or a walk in the evening. Anything that brings you joy. It is also important that you should under no circumstances punish yourself if you cannot accomplish your project. Then just try again and again – it will always succeed!
In addition to this exercise, there are many other ways to achieve more self-discipline. Another option is to leave your comfort zone once a day . How about a cold shower every day for a minute? Or the plan to address at least one stranger a day? But here we are again with the exercise presented.
Clarify the why and stay tuned
There is only one doping , which really helps to achieve your goals – motivation, hard work and perseverance. It is important that you clarify the " why ". Then self-discipline is not something tough, difficult and uncomfortable, but something you like to do.
When clarifying this crucial question, this article here does not completely contradict Roland Kopp-Wichmann , who I really appreciate and who, in his article " What to do if you have too little discipline? "Says discipline doesn't help you. Even if I consider his thesis to be fundamentally wrong, we agree that motivation is much more important than discipline.
I see self-discipline as the ability to put your current short-term emotions and impulses behind your longer-term goal with willpower. And you can definitely train your self-discipline .
"If it doesn't challenge you it doesn't change you." "Suck it up now, so you won't have to suck it in later." I'm sure you know some of these motivational fitness quotes and are likely to stumble across them on various social media platforms every day. Motivation gives us strength and the feeling that we can achieve our goals. Motivation is the fire that burns within us and allows us an insight into the achievement of personal victories. But what happens when this fire goes out?
Well, let's take a look at New Year's Day, for example. Year after year, goals like "fitter & healthier living", "losing weight" and other endeavors related to fitness and health are among the most popular New Year's resolutions. The new year and the new beginning are so motivating that I am not surprised that the number of new gym memberships increased by 12% in January (at least in the USA). Unfortunately, according to the Fitness Industry Association, this motivation only lasts around 24 weeks. The first ambitious members quit their membership or simply no longer go to the studio. The fire of motivation goes out and there is no sign of self-discipline. Motivation enables you to start, but self-discipline ensures that you don't give up.
To be honest, even as a fitness coach, I don't always feel like exercising. Sometimes I wake up in the morning and my bed is so much more tempting than any workout. I don't wake up every morning thinking "Oh yeah, I'm so motivated to exercise today!" Some days, I wished I had a hammer to throw on my phone to turn off the alarm. Am I going to train anyway? NATURALLY!
Let's face it, a lot of things in life are not easy. Some things are easier, it is also easier to stay motivated here. Then there are more demanding things where you just have to give it your all no matter how you feel that day. As a child, parents were responsible for your discipline and that you were doing everything that was to be done. As an adult, no one has the right to discipline you, except yourself.
How to stay disciplined:
1. Write down how you feel
On days when you think you can't do a workout, stay strong and do it anyway. When you've got it over and feeling great, write down how you felt before and after. The next time you feel bad or fall limp on the couch after work, think about how much better you would be after a good workout. And no longer about how you are doing at the moment.
2. Make a plan & develop a habit
It varies from person to person how quickly they develop a habit. It doesn't happen automatically, it doesn't just happen, but you can do it. Sometimes I even feel too tired to go from the couch to the bathroom to brush my teeth, but of course I do it anyway – it's a habit. My mom often had to remind me of that when I was younger. I do it now as an adult because it is good for my health. Everyone can benefit from making health & fitness, in whatever form, a habit.
3. Accept bad days too
There are days when you wake up in a bad mood or have had a terrible day at work – that's life. The difference is your attitude. When I was younger and in a bad mood, my dad said "Are you negative today or are you positive today. It's your choice. But note: a negative sees a difficulty in every possibility. A positive sees an opportunity in every difficulty. "
Motivation changes from time to time, but it doesn't matter as long as your self-discipline remains stable. Motivation and self-discipline – stay focused & strong – YOU can do it!
P.S. Did you like what you read? Then I highly suggest to take a look at my book SHATTERED you can get it on Amazon.

P.P.S. If you like what you read then I invite you to sign-up to my FREE Newsletter so you don't miss out on Updates and up and coming Books, Articles, and more.